If you don't know Grumpy Cat, chances are you haven't spent much time on the internet.
Grumpy Cat is everywhere. His mug pops up in chat rooms, comments sections, in emails, videos and even, it turns out, in Columbus. Not in the flesh, but in spirit.
Grumpy Cat has lent his name to Cat Welfare, the Columbus based cat shelter, and it's efforts to land a major donation from pet food giant Friskies.
In an email last week, Cat Welfare Program Manager Gail Harbert told supporters, "We're thrilled to announce that our good friend @RealGrumpyCat chose us to receive a very large donation. You can help us earn up to 100K cans of Friskies wet cat food by watching Grumpy Cat and other celebrity cats in their holiday music video debut "Hard to Be a Cat at Christmas" in support of wet cat food for all cats this holiday season at http://bit.ly/CWIYFM."
In addition to Grumpy Cat, the video features Oskar, the Blind Cat, Nala Cat, Colonel Meow and Hamilton, the Hipster Cat. Each viewing of the video counts toward Cat Welfare's total hits.
"Cat Welfare is very fortunate to have been selected by Grumpy Cat for this very generous Friskies donation," Harbert said. "The manager of the Grumpy Cat franchise, Bryan Bundesen, lives in Ohio and has visited Cat Welfare on numerous occasions. He probably put in a good word for us with Grumpy Cat. Please watch the fun music video and share the video with your family and friends."
According to its web site, "The Cat Welfare Association was founded in 1945 by a small group of people who saw the need for an organization designed specifically to help the many stray and abused cats in the Columbus area. (Cat Welfare is) a non-profit 501(c)(3) organization that's objective has always been to promote better care and understanding of cats while providing for the physical welfare of homeless cats and kittens."
Via email, Harbert told the Free Press, "You can learn more about Cat Welfare and the good work we do by visiting our website www.catwelfareohio.org and by liking us on Facebook www.facebook.com/catwelfareohio. We encourage folks to come by the shelter and just interact with our residents. There is never a shortage of wonderful kitties seeking affection."
Since 1999 Cat Welfare has been situated just off Indianola Ave. at 741 Wetmore Road in Columbus. There, they house, feed, sterilize and medically care for over 250 cats at any given time. Cat Welfare's income is entirely from membership dues, donations, bequests and a variety of fund raising projects. All money received goes directly towards maintaining the shelter and it's feline residents. In 2012, Cat Welfare adopted out 879 cats (and 21,861 since 1990) to loving homes.
Cat Welfare is open Monday, Thursday, Friday, Saturday and Sunday from 11am to 3:30pm and Tuesday and Wednesday from 11am to 7pm.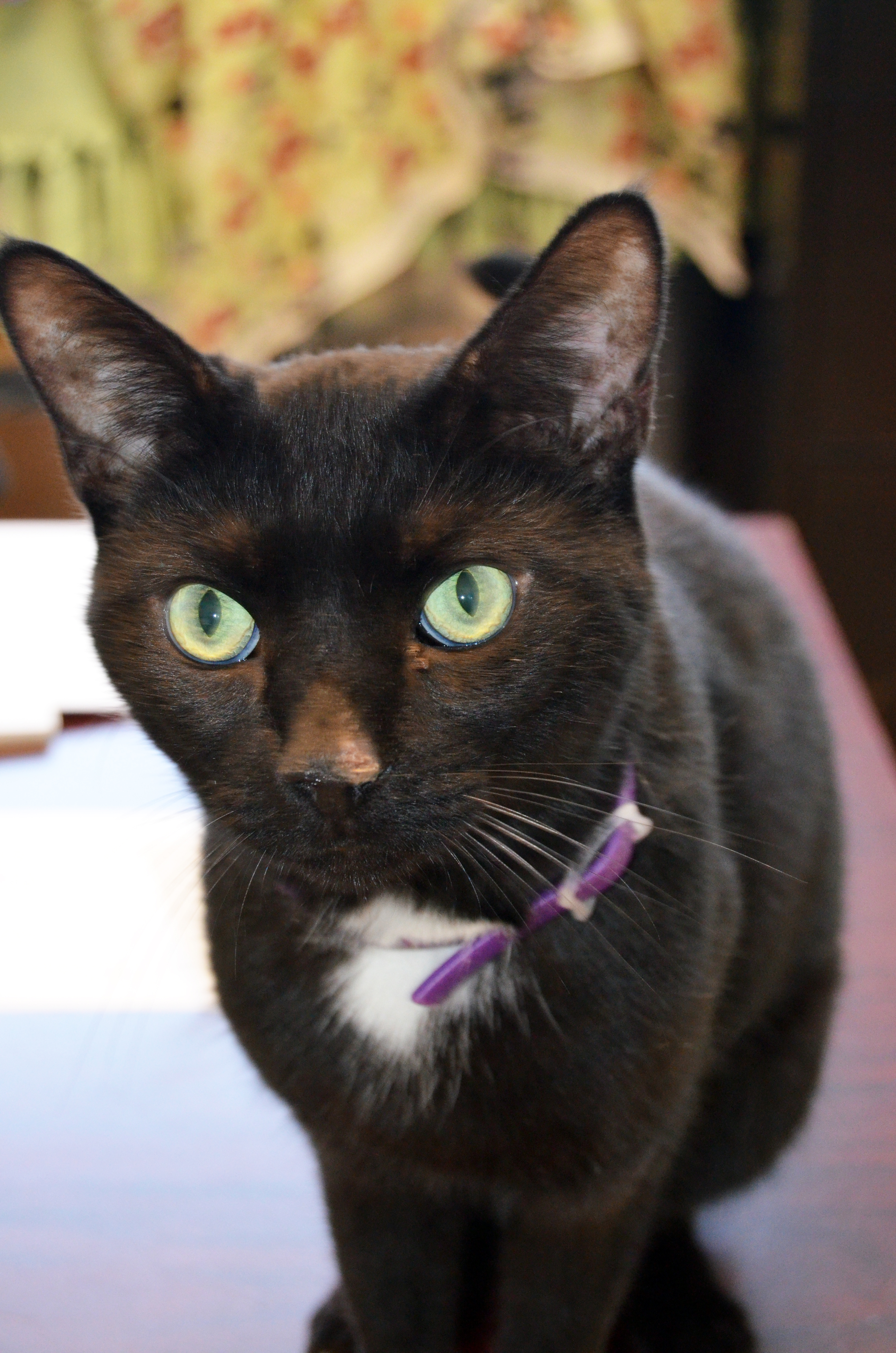 Appears in Issue: