The House of Representatives in the Ohio state legislature passed Kasich's state budget on Thursday, May 5. A rally for Good Jobs and Strong Communities protested the budget.
A contingent of demonstrators started marching to the Statehouse from OSU campus at 15th and High Street.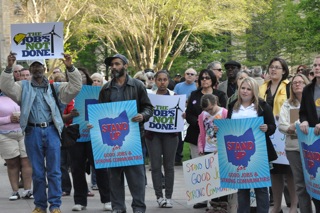 The rally grew to cover the whole west lawn of the Statehouse as speakers pointed out the injustice of the new budget.