Thousands of public employees packed the east and west entrances to the Ohio Statehouse today. There were firefighters in full safety regalia and others with bagpipes. There were police officers in plainclothes, not there to do surveillance on the crowd, but to storm the Ohio Senate. Other high-ranking officers were there in dress uniforms to protect the rights of police to collectively bargain.
Statehouse Lockout--Video from Feb. 22 2011 Statehouse Rally
Teachers and prison guards mingled together. The gathered demonstrators chanted "Kill the bill" in reference to Ohio's Senate Bill 5 designed to destroy collective bargaining by all of Ohio's public employees.
When the workers arrived at 1pm, they found themselves locked out of the Statehouse. They immediately began to chant "Let us in! Let us in!" U.S. Reps Tim Ryan and Dennis Kucinich urged the workers on, and former Ohio Governor Ted Strickland denounced the attack on the middle class and the brutal nature of balancing the budget on the backs of nurses, police, and teachers.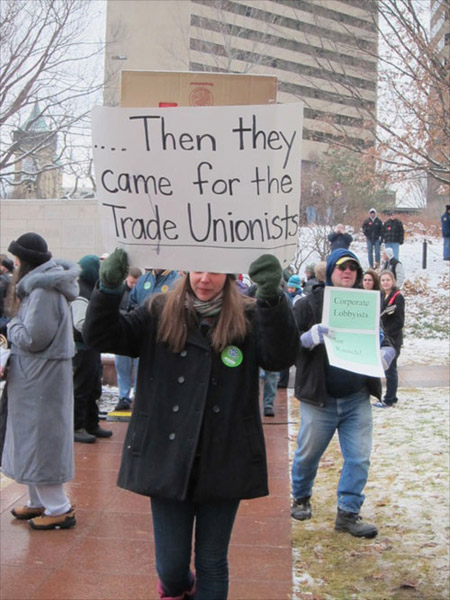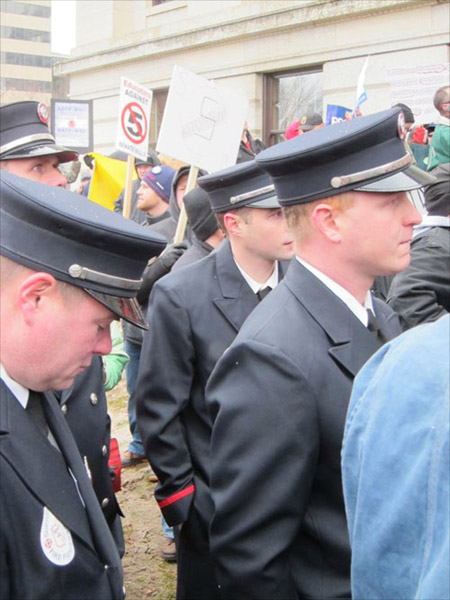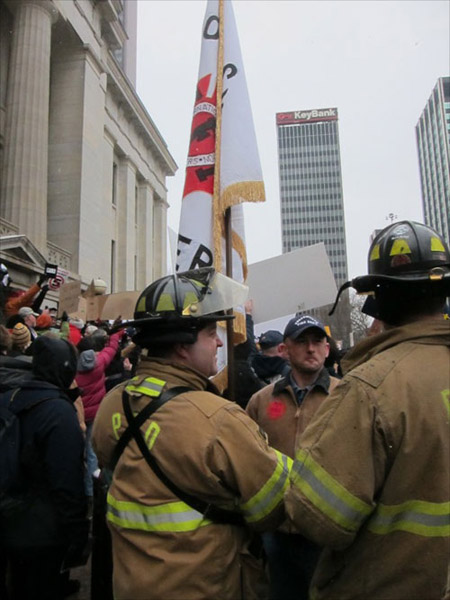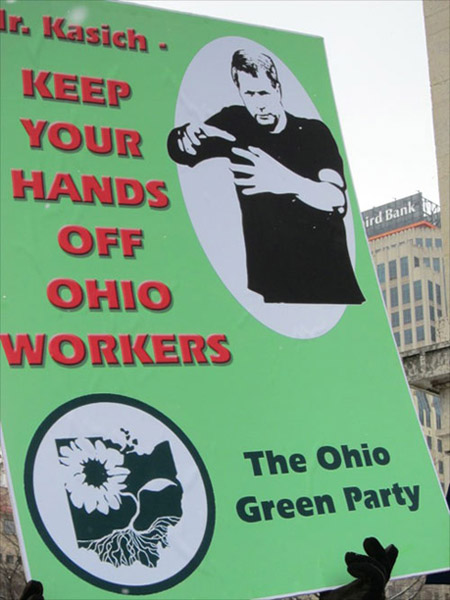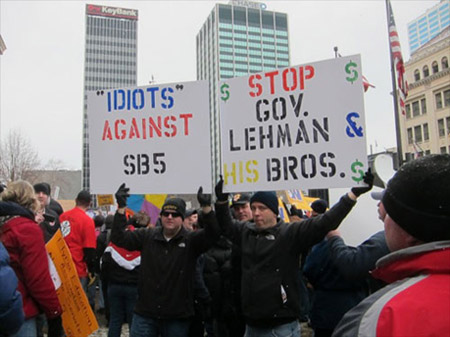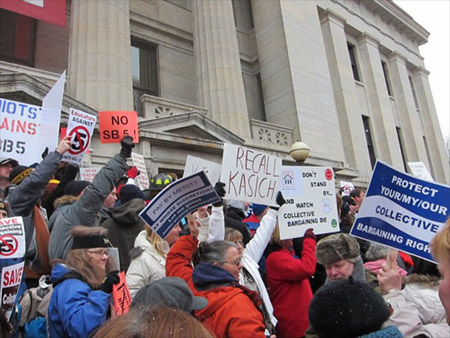 Photos by Bob Studzinski