Bob Bytes Back: Archive 7/16/98
Police accidently release a report linking
Leslie Wexner and the Mob
by Bob Fitrakis
 
The ghost of Arthur Shapiro—a prominent local attorney who was slain in a 1985 "mob-style murder"—continues to haunt the City of Columbus. Shapiro's doomed soul was resurrected recently when the Columbus Division of Police released the controversial—and once believed destroyed—document investigating his death.
Columbus Alive obtained a copy of the "Shapiro Homicide Investigation: Analysis and Hypothesis" report through a public records request on Friday. As previously reported in Alive, the report confirms that the name of central Ohio billionaire Leslie Wexner was linked "with associates reputed to be organized crime figures." The names of businessman Jack Kessler, former Columbus City Council President and current Wexner associate Jerry Hammond and current City Council member Les Wright also appear in the report.
In June 1991, the document's potentially explosive revelations caused Columbus Police Chief James G. Jackson to order the public record destroyed the same month it was completed. When confronted by Channel 4 News with the document last week, Jackson said, "I thought I got rid of it." He termed the report "scandalous."
Another high-ranking law enforcement official familiar with the Shapiro investigation disagrees. "The report is a viable and valuable document in an open murder investigation, although it's a horrible mistake to make it public," the official said last week.
City Attorney Janet Jackson called Columbus Alive Tuesday and confirmed that the unredacted document was accidentally released to Alive in response to our public-information request. The report "was released quite frankly in error," Jackson said, adding that publication of its details could be "very embarrassing" to many people.
In response to a request to Police Chief James Jackson for comment on the release of the file, Sherry Jones of the Columbus Division of Police said Monday, "The chief has no comment."
In 1996, following a mayoral investigation of Chief Jackson and other top police officers, the Columbus Civil Service Commission found Jackson guilty of destroying the Shapiro report. He received a five-day suspension for the destruction of a public record and another charge of showing favoritism in the discipline of Commander Walter Burns.
Elizabeth A. Leupp, an analyst with Columbus police's Organized Crime Bureau, began researching and writing the report in early 1991. She sent the report to Intelligence Bureau Commander Curtis K. Marcum on June 6, 1991. Sources say the report remained "hidden" until Jackson ordered its destruction. Marcum bypassed the police legal bureau in carrying out Jackson's order, according to the mayoral investigative team.
This team, initiated by Safety Director Thomas W. Rice Sr., and under the direction of Assistant Safety Director David D. Sturtz, stumbled on to the destruction of the Shapiro report while investigating missing documents relating to escort services and prostitution. A ledger seized from Marcum's office contained a reference to Jackson's order to destroy the report. Reportedly, the only reason the document still exists is because Deputy Chief Robert Kern gave a copy to the Columbus FBI office.
Following the sensational mob-style slaying of Shapiro on March 6, 1985, the report noted that "an analytical project" was started "because of the strong similarities between this homicide and a Mafia (L.C.N.) [La Cosa Nostra] 'hit.'"
Shapiro was a partner in the now-defunct Columbus law firm of Schwartz, Shapiro, Kelm & Warren. The firm "represented the Limited," according to the report, and "prior to his death, Arthur Shapiro managed this account for the law firm." Homicide squad investigators described Shapiro as "a quiet, shy, private, secretive person" who "tended to be a 'loner.'"
Just prior to his murder, Shapiro "was the subject of an investigation by the Internal Revenue Service because he had failed to file income tax returns for some seven years prior to his death, and he had invested in some questionable tax shelters," the report stated. His death "occurred one day prior to Shapiro's scheduled appearance before a Grand Jury in the I.R.S. investigation, and there was some conjecture that Shapiro was in position to provide information to the Grand Jury that would have been damaging to some other party."
Who wanted Shapiro killed and why remains a mystery to Columbus police.
"Thus, while the motive remains unclear, the suspect is an individual who (a) knew Shapiro and had some personal/professional contact with him; (b) would benefit from his death or from ensuring his silence; (c) had close contact with L.C.N. figures or trusted L.C.N. associates; (d) had the personal financial resources to afford the cost of the contract ('hit')," reads Leupp's analysis in the report.
The Shapiro report relied on information from Columbus Police Intelligence summaries, reports from the Organized Crime Bureau, information from both the Pennsylvania Crime Commission and the New Jersey Crime Commission, major media news reports and intelligence data from MAGLOCLEN—a law-enforcement data bank that gathers and verifies reports on organized crime.
The report analyzed "unusual interactive relations between the following business organizations" and then listed: the Major Chord Jazz Club, in which Jerry Hammond was a prinicipal; The Limited; Walsh Trucking Company; the re-named Schwartz, Kelm, Warren and Rubenstein law firm; Omni Oil Company; the Edward DeBartolo Company of Youngstown, Ohio; and local developer John W. Kessler.
Wexner's business "relations" with Francis J. Walsh, the owner and chief executive officer of Walsh Trucking Company out of New Jersey, were explored. Alive found that a Limited spokesperson told Women's Wear Daily in the July 25, 1987 issue that "Walsh has done an excess of 90 percent of the Limited's" trucking business around the time of Shapiro's murder. The spokesperson estimated that the current figure was "30 to 35 percent of the Limited's business." The Limited, Inc. was described as "Walsh's single largest customer."
In July 1984 the New York Department of Law Organized Crime Task Force issued a subpoena for Walsh's bank records. National Westminster Bank of New York, in response to the subpoena, notified Frank Walsh Financial Resources Company. "The notice was addressed to Frank Walsh Financial Resources at One Limited Parkway"—the address of The Limited.
"Both [Youngstown real estate developer Edward J.] DeBartolo and Walsh have been identified as associates of the Genovese-LaRocca crime family in Pittsburgh (now called simply the Pittsburgh Family)," the police report states.
As Columbus Alive previously reported, Walsh Trucking Company was incorporated in the state of New Jersey in May 1973 and has had a controversial business history. In August 1984, a federal jury ordered Walsh Trucking to pay $39.6 million to a smaller competitor that had sued, claiming that Walsh sabotaged its business in New York City's garment district and destroyed its truck routes. The jury found Walsh Trucking guilty of conspiring to monopolize apparel shipping. In 1987, a U.S. Appeals Court overturned the verdict.
In 1988, the Philadelphia Inquirer reported that Walsh was charged with making "illegal pay-offs to reported mob figures and officials of Teamster Local 560 which had been under judicial control in an effort to rid it from mob influence." The May 16, 1988 indictment drew media interest when it named as "unindicted co-conspirators" convicted Genovese crime family boss Anthony "Fat Tony" Salerno, alleged crime family captain Matthew "Matty the Horse" Ianniello and three former officials of Local 560—the Provenzano brothers, Anthony, Nunzio, and Salvatore. The Provenzanos, alleged mobsters, have been convicted of various charges in the past and linked in media accounts to the murder of former Teamster President Jimmy Hoffa.
"DeBartolo and Walsh were still considered associates of the Genovese/LaRocca crime family, and Walsh was still providing truck transportation for The Limited," in 1990, the report stated.
In 1984, DeBartolo and Wexner were partners in a two-month takeover war against Carter-Hawley-Hale stores, the largest West Coast retailer and owner of the prestigious Nieman-Marcus and Bergdorf Goodman stores. Two-and-a-half years later, in November 1986, The Limited and the Edward J. DeBartolo Corporation again attempted a hostile takeover of Carter-Hawley-Hale stores with a $1.8 billion cash offer.
The New York Times described the DeBartolo Corporation as "the nation's largest developer of shopping centers." The Times referred to Wexner as the "restless, aggressive chairman" of The Limited. Forbes magazine estimated Wexner's personal fortune at $2.7 billion in 1987, stating, "On paper, at least, he is one of the dozen richest people in America."
A 1989 New York Times article described "the DeBartolo organization" as a company that "develops shopping malls and owns sports enterprises ranging from the San Francisco 49ers and the Pittsburgh Penguins to small tracks in Louisiana and Ohio." In September 1990, Edward DeBartolo Jr. was fined $500,000 by NFL Commissioner Paul Tagliabue, according to the Los Angeles Times, "for transferring ownership of the team to Edward DeBartolo's Corporation without league approval three years ago."
DeBartolo Jr. made national news late last year when he resigned as chairman and chief executive officer of the 49ers on December 2, 1997 because he was the subject of a federal grand jury hearing in Baton Rouge, Louisiana on charges of gambling fraud. DeBartolo bought the 49ers for a reported $17 million in 1977, becoming the youngest NFL owner at age 30. The Rocky Mountain News reported on April 2 this year that DeBartolo was negotiating a deal subject to NFL approval whereby he "would gain full ownership of the franchise in return for giving up his share in the family-Edward DeBartolo Corporation."
Leupp concluded, "From the predicate facts presented, it appears that Les Wexner had established contact with associates reputed to be organized crime figures, one of whom was a major investment partner and another was using The Limited headquarters as a mailing address."
"It is not known whether there are other such figures among Wexner's associates, but it can be hypothesized that the Genovese/LaRocca crime families might consider Wexner a friend," Leupp speculated.
The Shapiro report noted that "the primary illegal activity of the LaRocca family is gambling…. Its operation extends into the West Virginia panhandle and eastern Ohio. The family has also become well entrenched in legitimate businesses. These include, but probably are not limited to, construction, trucking, food service and vending businesses." At the time the report was written, the Genovese crime family was considered "second in strength, power, and wealth to the Gambino LCN family."
A 1991 report by the Pennsylvania Crime Commission assessed that the Genovese/LaRocca network "appears to be strong and capable of continued growth throughout another decade. It has asserted itself as the primary crime group in the [Pittsburgh] area and, by becoming more active in narcotics, has demonstrated its ability to be a full-service criminal organization."
While investigating the Shapiro homicide, Leupp probed the relationship between the former City Council president and Les Wexner: "Like Arthur Shapiro was, Wexner is considered a very secretive, very private person, and little is known about his business transactions that might raise questions of ethics and legality. For example, while it cannot be proved, it is hypothesized that W & K Partnership was an investment of Wexner and Kessler in Jerry Hammond's Jazz Club hoping to influence favorable zoning and annexation considerations for 'Wexley.'"
Sources close to the Shapiro investigation report that early on, investigators wondered whether or not Shapiro had been involved in the preliminary stages of Wexner's New Albany development project.
John W. "Jack" Kessler co-founded the New Albany Company with Wexner. The Cleveland Plain Dealer explained the genesis of the New Albany project in a February 21, 1993 article: "Legend has it that in 1986 or so, Jack and Les were cruising in Les' Land Rover near New Albany, about 12 miles from downtown Columbus. They saw acre after acre of empty farmland. Virgin soil. And thus the billionaire, getting a vision thing, declared to his buddy, this will be my new home." This account places the New Albany project just after Shapiro's murder.
The politically controversial New Albany project initially involved a tremendous amount of secrecy. As the Plain Dealer explained, "Wexner and Kessler formed the New Albany Co. and spun off a bunch of paper corporations to cover their footprints. Then their minions knocked on doors and made the proverbial offers you couldn't refuse."
One of the keys to the development's success was changing a Columbus policy dating from the 1950s that refused to extend water and sewage contracts to such developments unless they were annexed into the City of Columbus.
The Shapiro report noted that "SNJC Holding, Inc. is named as an investor in the [Major Chord] Jazz Club. It was incorporated August 6, 1987 by James H. Balthaser, attorney with Schwartz, Kelm, Warren and Rubenstein. This law firm was/is legal counsel for The Limited." SNJC Holding shared Suite 3710 at the Huntington Center with the Wexner Investment Company.
"It was reported that Jerry Hammond purchased Suite 405 in Waterford Tower in August 1988, and there was some question of whether Mr. Hammond's income at the time would support the mortgage payments. Within the next 18 to 24 months, Mr. Hammond left his position with City Council and with the gas company and the jazz club closed," Leupp observed.
Contacted for comment on the report Monday, Hammond gave the terse response, "Don't know anything about it."
Leupp's report stated that "Arthur Shapiro was reportedly in direct contact with Vice-Chairman Robert Morosky ('Number Two') at the Limited." And that in June 1987, Morosky "abruptly and inexplicably left his employment with The Limited amid rumors of friction with Les Wexner." Details of the Morosky-Wexner break-up were covered in the September 1987 Columbus Monthly.
The Shapiro report raises significant questions concerning the business practices of Ohio's wealthiest citizen, Les Wexner, particularly his association with alleged organized crime associates. As Leupp noted, "While there is no question of ethics or legality on the surface, it is noted that some business organizations and individuals have co-located and become submerged without merging with Wexner and his varied business interests. Most notably is Stanley Schwartz and the large Schwartz, Kelm, Warren and Rubenstein law firm."
Alive called Wexner's spokesperson, Al Dietzel, four times for comment about the allegations raised in the police report. After initially offering a phone interview at a specific time Tuesday, Limited spokesman James Temple later said that Dietzel would not be available for comment.
Chief Jackson, under oath during the mayoral investigation, at first couldn't recall any order to destroy the Shapiro file. Later, when confronted with the ledger and other evidence, both Jackson and his attorney Bill Wilkinson claimed that he destroyed the public document because the chief said it contained bizarre and half-baked theories implicating prominent people that would expose the city to possibly billions of dollars in damages if the document ever became public.
That's one hypothesis.
The Shapiro report has its own "concluding hypothesis." Leupp wrote: "Arthur Shapiro could have answered too many of these sorts of questions, and might have been forced to answer them in his impending Grand Jury hearing; Stanley Schwartz might now be able to answer some of the same questions for the same reason, but does not face a Grand Jury, is immersed in the pattern himself, and now has a powerful incentive to maintain discretion."
Schwartz has since passed away and his law firm closed. Attorney James Balthaser found employment at Thompson, Hine and Flory, the same firm that employs Jackson's lawyer, Wilkinson.
One of the recommendations made by the mayoral investigation team into the practices of the police department was that Chief Jackson should reconstruct the "Shapiro Homicide Investigation: Analysis and Hypothesis" report. With the report now public, Jackson needn't worry about this recommendation. The Shapiro murder remains unsolved.

Contact Bob at robertfitrakis@gmail.com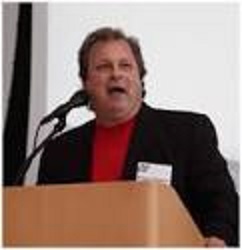 Associated Files: