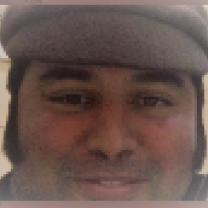 Born in Boston, MA, October 1st 1984, to a Peruvian immigrant father and North American mother, Alexander Rafael Suarez, known by his nom-de-plume Al R Suarez, has been an activist and Socialist since 2001. He first became active protesting the war in Afghanistan. In High School he became enchanted with revolutionaries like Che and Fidel, and after discovering the Cuban Revolution he saw parallels between that and the Venezuelan Bolivarian movement led by Chavez in the early 2000s. Suarez spent 2 years in Peru (2002-2004) and wrote his book Peruvian Days: A Journey Discovering my Roots, about this experience.

He also lived 3 years in Spain (2006-2009) where he improved his Spanish, he wrote Spanish Days about this experience. Author of over a dozen, mostly political books since 2013, including The Living Contradiction: Analysis of US internal imperial system (translated to Spanish) and The Vanguard Faction. Suarez was part of the Occupy Movement where he was arrested multiple times doing civil disobedience in 2011 and 2012, as well as the movement in Standing Rock defending indigenous people's land in 2016.

Suarez published over a dozen books, but is most proud of his novel called Embassy Protectors, written in January 2021, with a forward by the late activist Kevin Zeese's son, Alex Zeese. Suarez is the director of the film with the same name, which is a documentary about Suarez's experiences protecting the Venezuelan Embassy in 2019 in Washington from fascist forces. There are trailers out for the film, including with Spanish subtitles, because of Covid, the film's completion has been postponed but should be completed later in 2021.

Suarez earned a Bachelors' degree in Communications with a minor in Political Science at Florida Atlantic University in 2019 in Boca Raton. Suarez is currently preparing for graduate school at University of North Florida in Jacksonville majoring in history. Suarez is an independent anti imperialist journalist, revolutionary writer and historian in his own right. Suarez has written for the People's Tribune, for their English and Spanish papers, as well as for Popular Resistance, a news site co-founded by the late Kevin Zeese.

Suarez has appeared on RT International after he was tear gassed in Jacksonville in 2020 with the Black Lives Matters protesters. Suarez has interviewed known activist intellectuals like Noam Chomsky, Kevin Zeese and Dan Kovalik on his podcast Vanguard Youth Radio, those three individuals will appear on the Embassy Protectors film. Suarez is a world traveler, having been to different parts of Europe, South and North America, as well as Cuba. Suarez can be reached at alsuarez2011@hotmail.com or by Twitter (AlRSuarez2).
Website: